Word has gotten out that I gladly take
discarded junk. My aunt gave me an
outdated magazine rack from their
summer home that I saw potential in!
Here is an example of the
BEFORE
...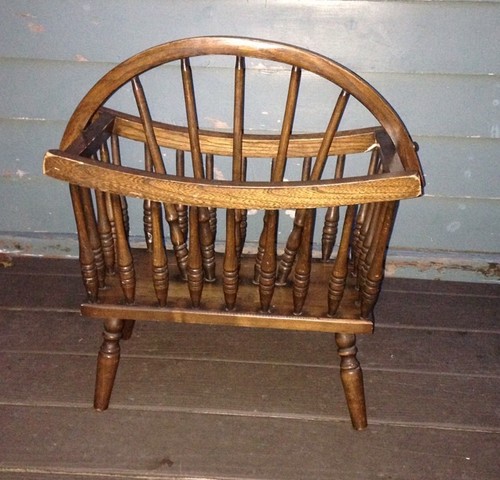 After MANY hours of tedious painting,
and three coats for good coverage...
The shabby sanded edges mask
all the paint imperfections &
gives it the appearance of many
years of use!
I think a burlap bow adds charm to
nearly everything!
Keep yours eyes peeled at garage sales &
the thrift store for these old magazine racks.
They can offer a great cottage appeal
to any home.
Linking up to: